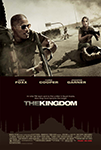 Den Arabern kannst du echt nicht trauen, The Kingdom beweists mal wieder !
Zusätzlich sind sie unglaublich miserable Schützen, wobei der Showdown ansonsten gut gemacht ist.
Trotz Spannung, Ballerei und U2 im Trailer war ich ein wenig enttäuscht…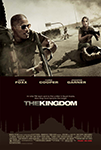 When you're in Riad, of course every Saudi is a suspect.
And they would have even gotten away with it, had they not turned out to really suck with the AK and the RPG…
Anyway, The Kingdom has got the suspense and the action and even U2 music in the trailer, but I'm a bit disappointed.