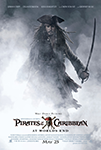 Kann es sein, dass das tatsächlich die beste Szene aus At World's End ist ??
Jedenfalls wurden die Schwächen von Teil 2 konsequent ausgebaut, wodurch die beiden konfusen und langwierigen/-weiligen Fortsetzungen locker mit Matrix 2 und 3 gleichziehen.
Schade, irgendwie.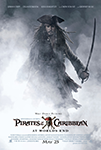 This one even tops it's predecessor – it's confusing, lengthy, boring, just pointless in the end.
Do not bother seeing At World's End, because this is the funniest bit.