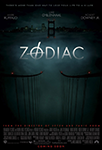 This is the Zodiac speaking.
Das 70er-Feeling und die Mordserie sind gut gemacht, aber an Sie7en und Fight Club kommt David Fincher diesmal nicht ran.
Die zweite Hälfte des Films ist zu lahm. Und das Ende gefällt mir auch nicht, denn der Killer wurde nie gefasst.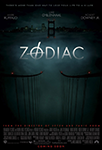 This is the Zodiac speaking.
The movie has got it's moments, but overall Fincher has done better (-> Se7en, Fight Club).
I didn't like the rather slow pace of it's second half and the (shocking) ending: The killer was never caught.