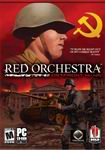 Nächsten Dienstag ist es soweit: um 20:00 CET wird der Weltkriegs-Shooter Red Orchestra: Ostfront 41-45 über Steam veröffentlicht. Eine Boxed-Version wird ebenfalls ihren Weg in den Handel finden.
Seit Mitte 2004 zocke ich die (kostenlose !) UT2004-Mod, kein anderes Spiel hat mich je so lange beschäftigt.
Entsprechend gross sind jetzt meine Erwartungen ! Sehr fair ist der Pre-Order-Preis von USD 22,45 (= EUR 18,82 zzgl. irgendsoner Steuer, wenn man Deutschland als Wohnort angibt). Call of Duty 2 hat mich für seine EUR 49,99 ziemlich enttäuscht…
Und gerade jetzt zickt mein Computer !! 🙁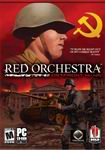 WWII-Shooter Red Orchestra: Ostfront 41-45 will be released via Steam next Tuesday 20:00 CET, a boxed version under way as well.
I have been playing the free UT2004 mod since mid-2004 , no other game ever kept me busy for that long.
Thus, expectations are high ! Pre-order priced at USD 22,45 (= EUR 18,82 plus some fancy tax for German residents) it is a fair deal, esp. with the disappointing Call of Duty 2 for EUR 49,99 in mind…
And just now my PC is freaking out ! 🙁